Hinges
---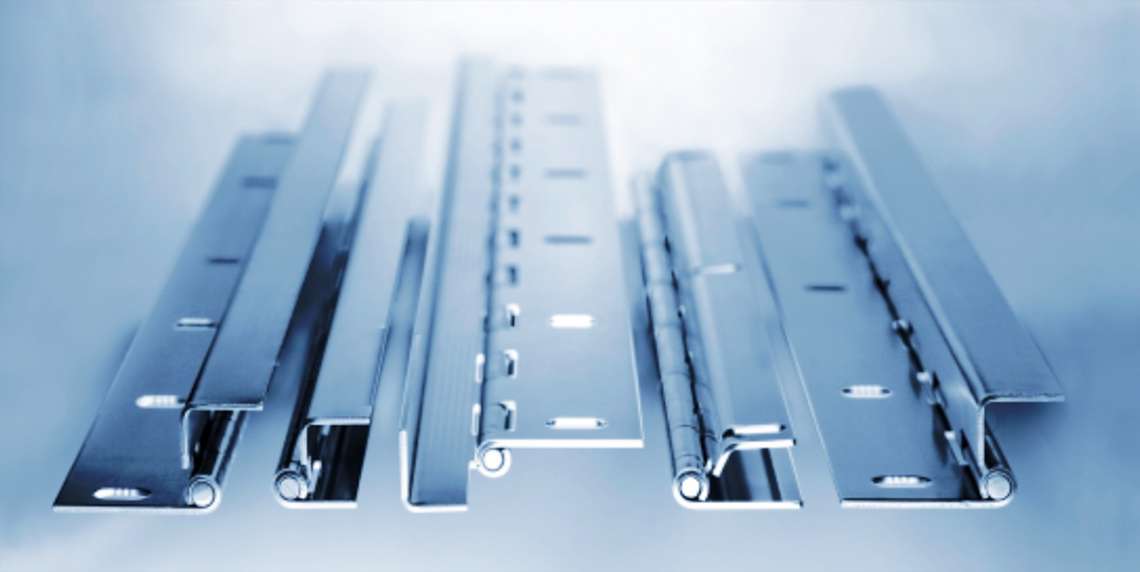 Hinges are essential elements to connect components and give them the flexibility which is required by their task. The scope of application of hinges is nearly endless. It provides solutions for all kind of constructions. As a specialist for locking technology we do keep and extensive stock of high-quality hinges. Apart from our basic product portfolio we offer our customers the possibility to produce all kind of special constructions to the customers needs, startin at 1 piece.
High-quality hinges in different versions.

Our product range is based on variety and includes hinges in stainless steel, sectional steel, brass and plastic. Torque hinges, joint hinges or spring hinges are the basis for construction elements with extended functions. Integrated functional components offer more possibilities without additional components being required. Experience our wide range of hinges in different sizes, lengths, leg lengths and widths. Furthermore, it is possible to choose between various surface treatments, divisions and many more different materials - all including or excluding holes completely modified to the customers requirements.

Special constructions according to customers requirements
In case you do not find required products in our standard range please contact us. We do produce special constructions according to the customers requirements. Simply provide us with a drawing or sample parts of your required product and we will double-check our production possibilities and delivery possibilites immediately. Once the checking process has completed we do provide the customer with an offer. If no drawing or sample can be provided our construction engineers will work out a locking solution together with the customer.

Example: Hinges for vehicle- and plant engineering
The customer may require hinges for the vehicle- and plant engineering sector with high density and high endurance. We deliver the matching hinge-mechanisms in high quality for industrial use. For both, interior and exterior application. Vehicle- and plant construction hinges are available in many options for sealing and waterprrof applications as well as in a variety of dimensions e.g. in pin diameter, hinge leg width etc.

High quality and sustainabilty: ISO 9001 & ISO 14001 & ISO/TS 22163

At HoKon we have a high demanding understanding of the quality of our products. Our quality management system is certified by the international norms ISO 9001, ISO 14001 and ISO/TS 22163. All norms combined lead to a management system and company structure that optimizes the construction, production, sales and technical advisory for the use of hinges in any kind of application fields. As responsible company that keeps an eye on the aspect of sustainability HoKon achieved the certification 14001 for environmental management. According to the repetitve audits we do keep our standards high. In case you have further questions in the field of locking technologies we welcome you to get in contact with us either via telefone, mail or fax. We would like to provide you with solutions.